The Biennial Conference of  Chemical  Education (BCCE) is an official meeting of the Division of Chemical Education of the American Chemical Society. It draws approximately 1500 of the most proactive educators responsible for purchasing products and services for their K-college chemistry classrooms and labs. The exhibition will provide your company with an opportunity to display your products to a group that is interested in improving their teaching of chemistry and providing effective learning opportunities for their students. As exhibitors are an important part of the Biennial Conference on Chemical Education, therefore, we are inviting you to exhibit at BCCE 2024.
Exhibitor Registration includes two full conference registrations.  Additional representatives are welcome to staff your booth but will be charged a BCCE Registration Fee of $100 per person.
Cancellations and requests for refunds must be made in writing to the Exhibits Chair, Kevin Revell, bcce2024@uky.edu 
A $150 processing fee will be charged for all cancellations. No cancellations or refunds will be honored after June 1.   
All exhibit spaces will consist of standard 8 x 10 pipe and draped booths. You may request a 6' table and two chairs during registration. Additional items may be requested at reservation but are not guaranteed until confirmed by a BCCE 2024 committee representative.
Schedule 
Sunday, July 28 - Setup 
Sunday, July 28 (evening) - Wednesday, July 31- Exhibit hall open (hours TBD) 
Wednesday, July 31 - Breakdown
We would be honored to welcome you as a partner in this important event.  Exhibitor Registration is now open.  The map of booths is shown below, with the full-sized map also available.  For additional information, please contact bcce2024@uky.edu.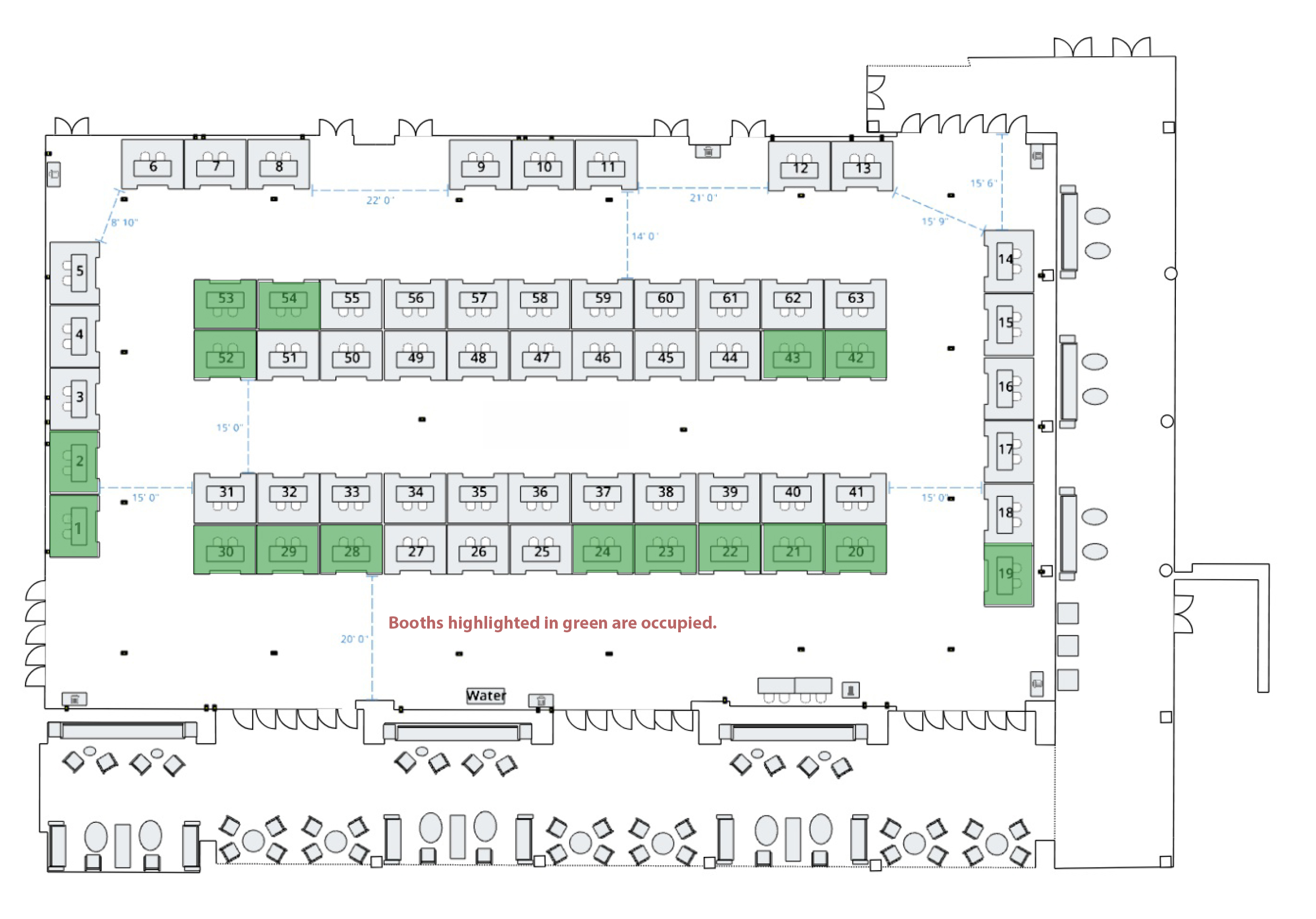 See sponsorship page for opportunities which include booth registration. Exhibitors may also request meeting room space for meetings with attendees, focus groups, etc. Space will be available on a first come-first served basis (Cost TBA).  Click here for a list of registered exhibitors.